Bank Security Act/Anti-Money Laundering Services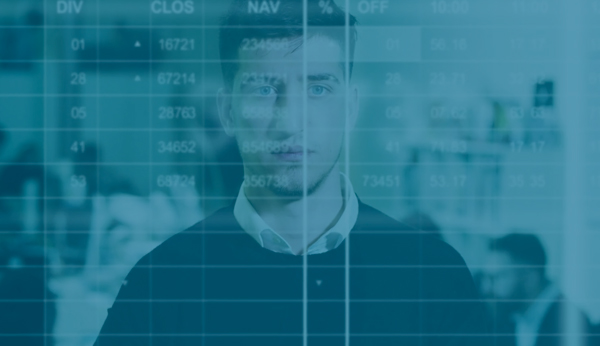 An effective anti-money laundering (AML) monitoring system is the foundation of your financial institution's Bank Secrecy Act program. That's why the FFIEC's guidelines indicate that "the monitoring system's programming methodology and effectiveness should be independently validated to ensure that the models are detecting potentially suspicious activity."
AdvisX BSA/AML services include:
Don't see something you're looking for? Click here to let us know what you need.
AML System Validation
Our team of BSA experts draws upon years of experience working with financial institutions throughout the country using all types of AML systems to put your BSA program on solid footing. We know where the pitfalls are. We coordinate closely with you to minimize disruption to your team as well as the costs through each phase of the process. What's more, AdvisX knows how to make the process as painless and cost-effective as possible. We conduct it completely off-site, saving you money and time.
With AdvisX on your team, you'll find:
Expertise combined with our patented technology platform resulting in fees that are 40% below those charged by traditional providers
A team with the expertise to know the kinds of things that can derail an AML system validation and make it unnecessarily time-consuming and expensive
The opportunity to work directly with a team that national and regional firms contract with to conduct AML validation projects for their clients, saving you money
A 100% satisfaction rate from our client base
OCEANS (AML System Optimization)
When it comes to anti-money laundering, not all alerts generated by an AML monitoring system are created equal. Some types of alerts are high-value targets that merit a Bank Secrecy Act department's full resources. Other types of alerts are low-value targets that drain precious BSA department resources. The challenge is knowing which types of alerts are which.
AdvisX's Optimization Consulting Enhancement Alert Notification Solutions (OCEANS) combines real-world BSA expertise with detailed statistical analyses to identify where a financial institution should focus its finite personnel resources.
OCEANS is all about improving system efficiency and effectiveness, a mandate under FinCEN's guidelines.
STARS (AML Monitoring Services)
With the ever-increasing expectations on financial institutions to monitor transactions and manage alerts, many smaller financial institutions find themselves stranded somewhere between nerve-wracking reliance on severely limited reporting options from their core systems and an prohibitively large investment in an anti-money-laundering monitoring system that, in addition to the up-front costs, can create significant time demands on resources that are already stretched thin.
What's a small financial institution to do?
Introducing STARS from AdvisX. Our Streamlined Transactional Analytics and Review Solution is the right-sized monitoring solution for smaller financial institutions. STARS offers a low-cost way to monitor transactions, generate alerts, and manage those alerts from identification to resolution.
AdvisX's STARS system offers smaller financial institutions many key advantages.
Low start-up and ongoing monthly costs designed with real-world budgets in mind.
Peace of mind knowing that more than just structuring, but the more sophisticated money laundering typologies are being monitored.
Hands-on expertise from the AdvisX team in setting up data for periodic (typically monthly) analyses.
Secure data transmission via the AdvisX Risk Intel Center platform.
Ongoing optimization to keep alert noise to a minimum.
User-friendly case-management system.
What's more, we've designed this solution to specifically work within the budget constraints of smaller financial institutions. Contact us for a fee proposal geared to your specific needs.
Let STARS from AdvisX give you the peace of mind that comes from knowing your institution's transactions are being monitored for more than just structuring in a way that is both efficient and effective.
AML Risk Assessment Services
AdvisX offers a series of assisted AML Risk Assessment formats based on your organization's style and approach. With our capacity to design an approach that fits your organization, we can further customize the effort to your budget. As with all risk assessments, AdvisX looks to both quantify and qualify the risks that are both internal and environmental and look to establish gaps and responses to those gaps. In quantifying the organization's AML Risk, AdvisX looks to provide a format for ongoing analysis of risk and risk responsiveness capable to enhancing the organization's risk management program. Sample assessments are available for review.
AML Examination Preparation and/or Response Services
The heavy load of ongoing operations often faces derailment resulting from an examination. AdvisX offers BSA/AML/OFAC examination preparation and/or response services designed to prep the organization for the process without overwhelming finite resources. The goal of examination prep is to (1) identify which areas are logical for examiner attention and (2) review the strength and/or weaknesses within those areas. While responsive correction is often limited, even the initiation of efforts to correct noted areas of weakness can greatly reduce the impact of examination identification. When needed, AdvisX' post examination response services can act as an oft-needed resource to identify effective solutions to noted areas. Using the principle of "DCAF" (Deficiency, Cause, Action Plan and Follow-Up), AdvisX has over 30 successful years of assisting organizations in true resolution of noted areas of weakness.
MPAMS or CPAMS (AML KYM/KYC Services)
Introducing the AdvisX Customer or Member Profile and Activity Monitoring System: At last, a CDD/EDD system for smaller financial institutions (that doesn't require any binders)…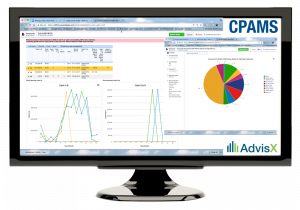 With the ever-increasing expectations on financial institutions to systematically know their members/customers from account opening throughout the duration of the business relationship, larger financial institutions have the luxury of building costly, elaborate systems to help them keep everything on track.
But for smaller financial institutions, keeping everything on track frequently means trying to tie together a hodgepodge collection of spreadsheets and forms with incompatibly formatted reports from core systems, leaving an already stretched-thin BSA team finding itself falling further behind each month.
AdvisX has developed an app built on an off-the-shelf database tool that helps make customer/member due diligence and enhanced due diligence manageable, even with limited resources and tight budgets. From account opening, to the 90-day review, to the annual enhanced due diligence for high-risk customers, the Customer Profile and Activity Monitoring System (CPAMS) is there to give you the tools to level the playing field at a surprisingly reasonable cost.
Want to know how it works? Watch a brief informative video here: MPAMS (https://youtu.be/x7ezVIPz_x8) or CPAMS (https://youtu.be/Huz35VcyBI4)
Contact us directly using the form below.
Connect with the AdvisX Team
Interested in learning more about AdvisX BSA/AML services? With no obligation, complete and submit the following form and the AdvisX team will reach out within a few days with information or to set up a time to answer your questions and discuss your organization's needs. (Note: If the form has been successfully submitted, you will be redirected to the top of this page.)