AdvisX Provides Innovative Solutions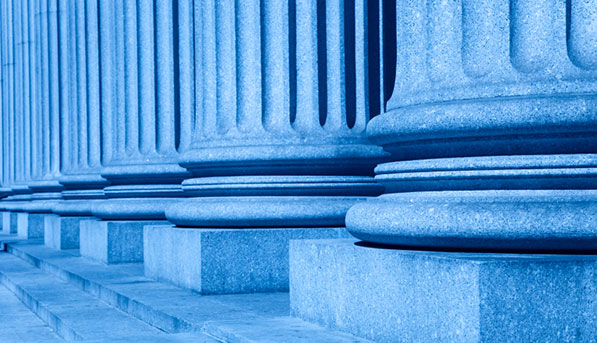 The AdvisX team has the skills and expertise to tighten the ship of your financial organization. How can we help your organization with compliance, regulatory response, or safety and soundness? Click below to learn more.
Compliance
Anti-Money Laundering Monitoring System Validation
An effective anti-money laundering (AML) monitoring system is the foundation of your financial institution's Bank Secrecy Act program. But if your automated system is missing or incorrectly flagging unusual activity, then every subsequent component of your BSA program is suspect, potentially resulting in enforcement actions and costly look-back projects. That's why simply turning your AML system on, without an independent validation and periodic follow-ups, is a high-risk gamble that no financial institution should make. See how AdvisX can help ensure your BSA program is on solid footing here.
Fair Lending Response Services
Let us provide your institution the tools and regulatory insights it needs to analyze regulatory findings and prepare responses. We can work directly for your institution's in-house or retained legal counsel to ensure attorney-client privileges are retained.
BSA Response Services
We provide expertise in identifying areas of BSA/AML weakness and developing recommendations to implement corrective action. We have developed powerful logistic procedures for managing the most intensive response projects, including look-back projects, remediation efforts and related corrective action responses.
CRA Risk Services
AdvisX knows CRA. We were one of the first companies to utilize computerized geoanalysis services to analyze lending patterns and approaches. We have experience with single-office, sub-$100 million shops to multi-billion, multi-state financial institutions. Whatever your need is with respect to addressing CRA concerns or risks, we have a solution and can partner with your CRA Officer to assist in addressing those concerns. We have developed some of the strongest tools to deal with CRA strategies, including our CRA Enterprise Risk Assessment that gives an institution a three-dimensional understanding of its CRA program, developed strategies and the risk factors requiring mitigation. As you would expect, our CRA services dove-tail perfectly with our Fair Lending analytical capabilities, integrating geoanalysis with Fair Lending performance.
Regulatory Response Services
Large Project RFP/Negotiation Services
Okay, we're not a Big 4 accounting firm, but on the plus side, we're not a Big 4 accounting firm. Our firm has worked alongside the big guys on projects, and we know their strengths and weaknesses. We also have one of the most powerful case management systems to ensure maximum productivity in large remediation projects (which even the big guys asked to borrow). We can fully staff your project with highly qualified individuals and provide you with ongoing feedback on the performance of our staff, all at significant savings. If your board still insists on using one of the big firms, we understand, but to ensure that you negotiate the best deal possible and maintain control of the project, consider bringing us on board to assist with project management.
Audit/Examination Response Services
AdvisX is adept at working with your institution to provide audit/examination response services. The company has extensive experience in providing corrective responses on virtually every aspect of banking, and our experts are supported by a comprehensive library of tools and resources that help speed and facilitate  audit/examination processes. We are proficient at designing and implementing corrective, focused and fundamental training aimed at issues that beset your institution. Our training efforts provide more than just rote guidance on regulations. Our specialty is to design training that matches the identified cause of the root problem at your institution. Our experience of in-depth work with over 200 financial institutions to achieve corrective action underscores our belief that training must be responsive to cause. We look forward to working with your institution to tackle the most significant issues in today's banking environment.
Regulatory Risk Services
If you're facing a tough examination and are looking to shore up your institution's preparation, if you've undergone a rough examination and know that you need to begin preparations for a tough response, or if you've received a regulatory report or enforcement action and are looking for vital help in preparing a strategic response, AdvisX can provide regulatory exam preparation for you. We emphasize a response methodology that provides a clear understanding of the situation, the context of that situation, the actions proposed to address that situation, remediation efforts implemented by the institution, as well as potential future actions.
Safety and Soundness Services
Loan Portfolio Risk Services
We don't just simply plow through your files and tell you what you already know. Our focus is to evaluate and propose a plan that addresses in plain language the specific risks your institution faces. We "drill-down" to key issues and present comprehensive and comprehensible risk assessment reports.
Allowance for Loan and Lease Loss Adequacy and Comprehensive Risk Assessment
AdvisX focuses on the effectiveness of your institution in analyzing the key components of risk within your loan portfolio, as presented in your ALLL position. We emphasize the effective use of logic in presenting your ALLL position so that the feedback you get is meaningful.
Concentration Risk Services
AdvisX offers an array of concentration risk services that includes more than a comprehensive draft policy. We also can help implement this policy and provide your institution with a the framework for drafting reports that present a clear concentration position to the Board and your regulators.
Interest Rate Risk Services
AdvisX works to apply logic to this critical area of risk. Our IRR services include providing draft policies, tailoring policies and conducting meaningful IRR assessments or third-party IRR certification analysis.
Internal Strategic Risk Planning
AdvisX can help you create a powerful synergy with your institution's strategic planners and formulate understandable strategic and actions plans. We invite you to explore the possibilities with us through a no-cost discussion on how we can be instrumental in establishing and implementing sound strategic plans.
Disaster and Recovery Risk
AdvisX D&R Risk services can serve to augment your institution's existing plans, or we can help you assess whether the time is right to design and implement a powerful new comprehensive program.
Internal Risk Assessment Assistance
If your institution is facing the arduous task of conducting an internal assessment, AdvisX can be a powerful ally. Our goal is to get you back to your core strengths, which involves more than just piling up meaningless paperwork. This isn't to suggest that an internal risk assessment isn't or can't be useful, but let's face it – you need it done. At AdvisX, we'll do more than just get it done; we'll make it meaningful.
Connect with the AdvisX Team
See something we can help you with? With no obligation, complete and submit the following form and the AdvisX team will reach out within a few days with information or to set up a time to answer your questions and discuss your organization's needs. (Note: If the form has been successfully submitted, you will be redirected to the top of this page.)